Berkelouw's Tutor-Led Writing Group
2nd May @ Berkelouw Mona Vale
---
You are here: Home

»

Berkelouw's Tutor-Led Writing Group
"It's none of their business that you have to learn to write. Let them think you were born that way."
—Ernest Hemingway
So you've got an idea for a novel, a memoir or some short stories. You might have already begun but got a little lost somewhere in the middle. Or perhaps you've been writing for a while and just want to get inspired again by sharing ideas and feedback with like-minded people? 2017 could be your year of writing.
At Berkelouw's Tutor-Led Writing Group, award-winning novelist and short story writer, Jo Riccioni, will offer you the best of both a quality writing course and a nurturing and supportive feedback group.
During weekly meetings over eight sessions, Jo will use solid examples and discussion to cast light on various technical aspects of the writing craft. The second part of each meeting will offer members the chance to have their own writing workshopped, should they wish.
Areas of teaching will include:
• Narrative voice, narrative point-of-view and tense
• Character development
• Dialogue
• Scene-setting and sense of place
• Narrative arc
• Themes, motifs and mood
• Using research
• The writer's toolkit, including tips for carving out time to write and staying motivated.
Workshopping will optionally involve two members each week submitting 1000-2000 words of their writing in advance by email for the group to read before the session. Constructive and supportive group feedback will be led by Jo. Writing exercises and prompts may be substituted where members do not wish to have their writing workshopped.
When: Tuesday evenings, starting 2nd May 2017
Time: 6.30 - 8.30 pm
Where: Berkelouw Books, 12-14 Park St, Mona Vale NSW 2103
Cost: $ 295.00 per person for eight two hour sessions.
Bookings are essential and can be made phone on 9979 2112 or online by following this link. (Fees apply.)
Places are limited so please book early.
Feedback from previous participants:
This course is challenging and interesting without being intimidating. Jo is knowledgeable, fun and easy to understand. Always encouraging, open and honest … I would recommend this course to new and current writers of all levels. Well worth it. Lee
The course helped me shift up a gear with my writing. Examples drawn from literature were useful and helped me build a new reading list. Robert
I loved the balance between theory and practical. I valued the critique and found it very helpful and motivational. Wanita
Jo is a very inspirational teacher who finds out what each person needs. She has obviously spent a lot of time planning. It has been such an enjoyable experience … makes you really want to succeed as a writer. Helen
I really enjoyed the course and would recommend it to anyone interested in further establishing their craft. Jo's expertise and love of writing made it a pleasure to attend. Julianna
About Jo Riccioni
Jo Riccioni's first novel, The Italians at Cleat's Corner Store, for which she was awarded a Varuna fellowship, won the 2015 International Rubery Award for Fiction and was long-listed for the New Angle Prize in the UK.
Jo's short stories have won numerous prizes, both in Australia and the UK, and have been read on the BBC and Radio National. She is published in The Age, The Best Australian Stories 2010 and 2011, The Review of Australian Fiction, WetInk, Westerly, Aesthetica Magazine (UK), and the Momaya Review (UK). Jo was awarded a Varuna Lit-Link Fellowship and an Arthur Boyd Bundanon residency to work on her collection Can't Take the Country out of the Boy, the title story of which has been optioned for a short film.
Jo's story Shibboleth recently won the Margaret River Press Competition and leads their 2016 collection Shibboleth and Other Stories. She was a panelist and reader at the inaugural Australian Short Story Festival in Perth in 2016.
She has a Masters in Literature from Leeds University, UK, and is an alumna of the first Allen & Unwin Faber Academy. With a background in tertiary education and corporate training, Jo combines her skills as an adult educator with her passion for writing and reading.
twitter: @JoRiccioni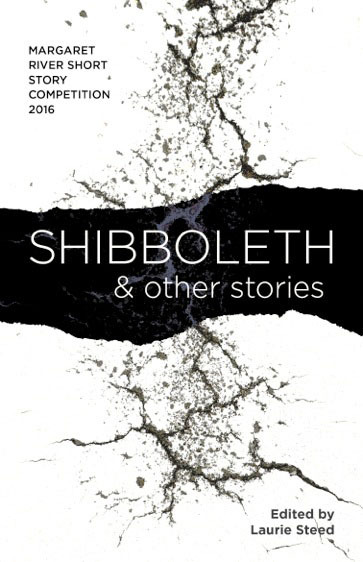 Where: 12-14 Park Street, Mona Vale, 2103, Sydney, AU
Starts: Tue, 2nd May @ 6:30 PM
Ends: Tue, 20th Jun @ 8:30 PM