Berkelouw's Book Barn Bookshop & Cafe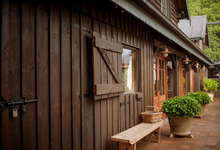 Latest Book Barn news
Please note that the Book Barn will close at 3pm for private functions on the following days: Fri 1st, Sat 2nd, Fri 8th, Sat 9th, Sun 10th, Thurs 14th, Fri 15th, Sat 16th, Sun 17th, Mon 18th, Fri 22nd and Thurs 28th of December. We will also be closed for Christmas Day, Boxing Day and ... (continued)
The Berkelouw Book Barn at Bendooley Estate, Berrima, will be closing early at 3 pm for private functions on the following dates in November: 2nd, 3rd, 4th, 5th, 7th, 8th, 9th, 10th, 11th, 12th, 13th, 14th, 15th, 16th, 17th, 18th, 19th, 22nd, 23rd, 24th, 25th, 26th and 30th. Apologies to o... (continued)
See all news »
Latest Book Barn book reviews
Reviewed by Book Barn, Berrima
The latest second hand book reviews for those who enjoy to fossick and discover the unknown and the unpredictable...the joy of second hand. Delight in our Folio Society books nestled either side of our inglenook fireplace. Founded in London in 1947, the Folio Society ... (
continued
)
Reviewed by Book Barn, Berrima
Be you a lover of the orange, blue, green, red, cerise, grey, yellow or purple covered Penguin Books, this is a fascinating account of its development published to mark its twenty-first birthday in July 1956, written by Sir William Emrys Williams, C.B.E., - associated with the firm for twenty ... (
continued
)
Read more of our reviews »
About Berkelouw Book Barn
The Book Barn is the iconic home of our Berkelouw Book Business and is located on beautiful Bendooley Estate.
The Book Barn is a book-lovers dream, housing thousands of new, second-hand, rare and antiquarian books. At the heart of the Book Barn is an enormous stone fireplace, inviting you to sit, relax and enjoy.
Our Rare Book Department is also sited on Bendooley Estate, in another barn just a little further down the lane.
The Book Barn is a multi-functional space. It operates as a bookshop by day, as well as housing the Bendooley Estate Restaurant. For weddings and special events, the scores of bookshelves are integrated into the end of the barn and it transforms into a magical space.
Bendooley Estate Cellar Door overlooks the Estate's vineyard. Our Cellar Door is a captivating space for wine tastings, dining and private events. By day the space is filled with guests sampling wines and enjoying the view, by night our dinner menu takes guests on a culinary adventure as they enjoy a carefully curated menu, designed to be shared with friends.
For more information, please use the links below -
Bendooley Estate Restaurant - Please use the link to the "Dining Page" to confirm opening times and to book a table. Phone 02 4868 8788 – bookings advisable.
Cellar Door - open for tastings from 10:00am daily. Cheese & Charcuterie Boards are available during the day to be served with your wine tasting.
Phone 02 4868 8788 – bookings advisable. Groups welcome by appointment 02 4868 8788.
Bendooley Estate - www.bendooleyestate.com.au
Directions
The Book Barn is situated on the historic Bendooley Estate. Located just outside the village of Berrima and a ten-minute drive from the town of Bowral in the NSW Southern Highlands, it is approximately 1.5 hours from Sydney and 2 hours from Canberra.
If using Google Maps or a navigator please use Berkelouw Books as your destination not the actual road number.
Get our newsletter!
Keep up to date with news and events at our Book Barn store.
Opening Hours
*Book Barn*
9am - 5pm
Please check our News page for dates when we close early for private functions.
Address
Bendooley Estate
3020 Old Hume Highway
Berrima
NSW 2577

Tel: (02) 4868 8700 Restaurant (02) 4868 8788