Berkelouw's Mona Vale Bookshop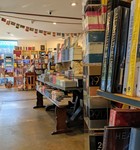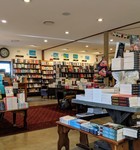 Latest Mona Vale news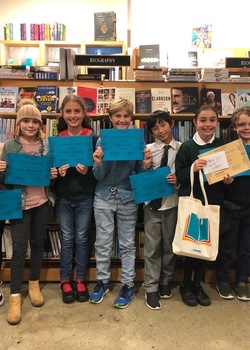 Thank you to all the wonderful writers who entered into this year's Pittwater Short Story Competition We are delighted to announce the winners :- Category A 9-12 years Zoe Eade - Soaring in the Sea - "A descriptive & Immersive story showing great imagination an... (continued)
Well done and thank you to everyone who submitted their stories to The Pittwater Short Story Award for 2019. Below is the list of shortlisted stories. The winners will be announced at the award night, 6.30pm Tuesday 25th June 2019. With well over 100 entries, it was a challengi... (continued)
See all news »
Latest Mona Vale book reviews
Reviewed by Sarah, Mona Vale
Stepping aside from crime, I picked up The Last Romantics and found myself immersed in the lives of the Skinner siblings Renee, Joe, Caroline and Fiona. Spanning five decades, The Last Romantics opens in the year 2079. Fiona Skinner, the narrator, is a famous poet, aged 102, and is in the mids... (
continued
)
Reviewed by Jo, Mona Vale
Bridget Collins's first adult novel is so good when I finished it I went hunting for a signed hardback first edition because this is going to be a classic. In a Victorian-esque England, young Emmett Farmer is forced to become an apprentice bookbinder instead of taking over the family far... (
continued
)
Read more of our reviews »
About Berkelouw Mona Vale, Sydney
The Berkelouw Mona Vale store opened in July 2007 and is located right opposite the Library creating an ideal precinct for the book readers and book lovers of the Northern Beaches.
Our spacious, light filled store is stocked with the latest new book releases as well as an extensive array of books for children and readers of all ages including fiction, biography, history, art, cooking and design. The book-loving staff at Mona Vale offer customers informed services for special orders as well as access to books stocked at other Berkelouw stores. People looking for gifts for friends and family will be pleased by our large range of notebooks, lovely leather bags, engaging toys and games for children and book related items that celebrate the importance of words and reading in our world.
Join the Berkelouw Book Club at any time of the year to enjoy all we have to offer at special member prices.
Directions
The store is on Park Street opposite the Mona Vale library