Writers Live - Amanda Hampson introduces The French Perfumer
6th May '17 @ Berkelouw Mona Vale
---
You are here: Home

»

Writers Live - Amanda Hampson introduces The French Perfumer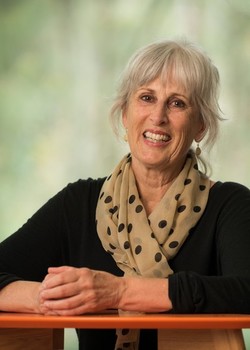 You are invited to join us for a special Mother's Day event when local author, Amanda Hampson introduces her new book The French Perfumer.
Have you ever wondered how a novel set in the past is written? How much research is needed? How historic elements are used to underpin fiction?
Join Amanda Hampson for a fascinating journey through the writing of The French Perfumer, set in 1950s France, as she unravels these mysteries and more, offering a candid insight into the writing process.
Inspiring and entertaining, Amanda will take you behind the scenes from the first idea to the creation of characters, research, and development of the style, right through to the polishing process. Find out about the experiments, dead ends and eureka moments that produced this delightful novel.
Join us at 5pm on Saturday May 6th, and raise a complimentary glass of bubbles to all Mums, past, present and future.
Bookings are essential and can be made online by following this link (fees apply), or by phone on 9979 2112.
Cost is $ 7.00.
About the author:
Growing up in rural New Zealand, Amanda Hampson was determined to be a writer from an early age. She moved to London in her twenties where she fell in love with British literature and developed a fascination for the complexities of British culture.
Eventually settling in Australia, she has a particular interest in the themes of place, family and the meaning of home. She now lives on Sydney's Northern Beaches.
The Olive Sisters was her highly successful debut novel, followed by Two For the Road. She has also written two non-fiction books.
Where: 12-14 Park Street, Mona Vale, 2103, Sydney, AU
When: Sat, 6th May
Time: 5:00 PM to 6:30 PM
Buy the book
French Perfumer The
Hampson, Amanda