Writers Live - Dr. Sarah McKay introduces The Women's Brain Book
5th Apr '18 @ Berkelouw Mona Vale
---
You are here: Home

»

Writers Live - Dr. Sarah McKay introduces The Women's Brain Book
You are invited to meet Dr. Sarah McKay when she introduces The Women's Brain Book.
For women, understanding how the brain works during the key stages of life - in utero, childhood, puberty and adolescence, pregnancy and motherhood, menopause and old age - is essential to their health.
Dr. Sarah McKay is a neuroscientist who knows everything worth knowing about women's brains and shares it in this book.
This is not a book about the differences between male and female brain, nor a book using neuroscience to explain gender-specific behaviours. Rather it is about what happens to the brains of women as they cycle through the phases of life, which are unique to females by virtue of their biology and in particular their hormones.
Dr. McKay gives insights into brain development during infancy, childhood and the teenage years (including the onset of puberty) including mental health and the ageing brain.
The book weaves together findings from the research lab, interviews with neuroscientists and other researchers, stories and case studies.
Join us when Dr. Sarah McKay is our guest at 6.30pm on Thursday April 5th, 2018.
Bookings are essential and can be made online by following this link (fees apply) or by phone on 9979 2112
Cost is $ 15.00, $ 5.00 of which will be credited against any purchases made on the evening.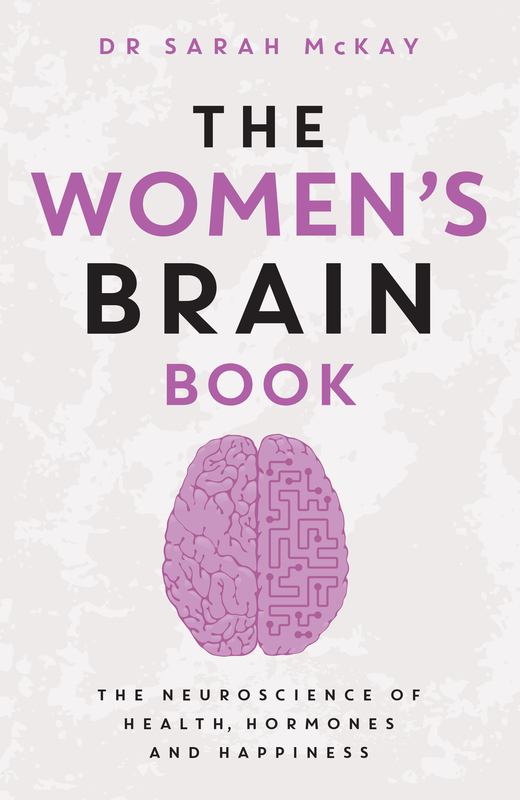 About the author:
Dr. Sarah McKay is an Oxford-educated, respected neuroscientist and founder of the Neuroscience Academy. She specialises in translating brain science research into simple, actionable strategies for peak performance, creativity, health and well-being. She writes for numerous publications and has been published extensively for the professional audience. Find our more about Dr. McKay at yourbrainhealth.com.au.
Where: 12-14 Park Street, Mona Vale, 2103, Sydney, AU
When: Thu, 5th Apr
Time: 6:30 PM to 8:00 PM