Writers Live - Sally Mayman and Dale Kentwell introduce Seeing Saltwater Country
21st Sep '17 @ Berkelouw Mona Vale
---
You are here: Home

»

Writers Live - Sally Mayman and Dale Kentwell introduce Seeing Saltwater Country
You are invited to meet Sally Mayman and Dale Kentwell when they introduce their new book Seeing Saltwater Country.
The Dampier Peninsula in Australia's north-west is home to many remote Aboriginal communities, Painter Dale Kentwell and photographer Sally Mayman have collaborated with the people of the region in a series of portraits that depicts remote community life and celebrates the beauty of a place unlike any other. At the heart of these portraits is a strong and enduring connection to country.
"Sally Mayman and Dale Kentwell, with the camera and the canvas, have beautifully conveyed in an honest and warm-hearted way what country means to the Aboriginal people living on Saltwater Country in the Dampier Peninsula. Listen to their stories. Listen to the country sing to us all." - Dr. Jeff McMullen AM
Join us when Sally and Dale are our guests at 6.30pm on Thursday September 21st, at Berkelouw Books in Mona Vale.
Bookings are essential and can be made online by following this link (fees apply) or by phone on 9979 2112.
Cost is $ 14.00, $ 5.00 of which will be credited against any purchases made on the evening.
The authors have pledged to donate royalties from sales of the book to the Dampier Peninsula communities to support further arts initiatives.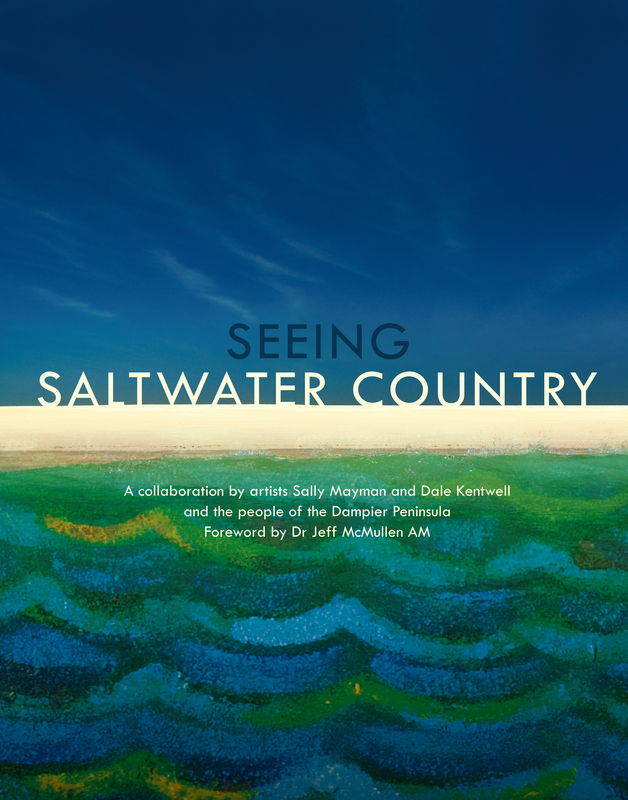 About the authors:
Sally Mayman has been a photographer since the 1980s, working professionally in London and Australia. Sally has specialised in photographing people and landscapes and has many clients from corporate, editorial and government organisations.
Dale Kentwell has been a practising artist since the 1980s and works across different media. She completed an art certificate at TAFE NSW and a BA and MA in visual arts at UNSW Art and Design. She has studied bush regeneration and bush land management and continues to work in this field.
Where: 12-14 Park Street, Mona Vale, 2103, Sydney, AU
When: Thu, 21st Sep
Time: 6:30 PM to 8:00 PM